Derbyshire has a vibrant and active Senior Adult Ministry that is highlighted by the Golden Tones Senior Adult Choir which meets every Thursday at 9:30 am in the Choir Room, the Golden Tones Handbell Choir joyously ring God's praise every Thursday following the Golden Tones Choir Rehearsal, and the DBC Joy Fellowship which meets on the 2nd Thursday of every month at 10:45 am in Bryant Hall which includes a meal and a program.
---
Check out our exciting calendar of Senior Spring Events!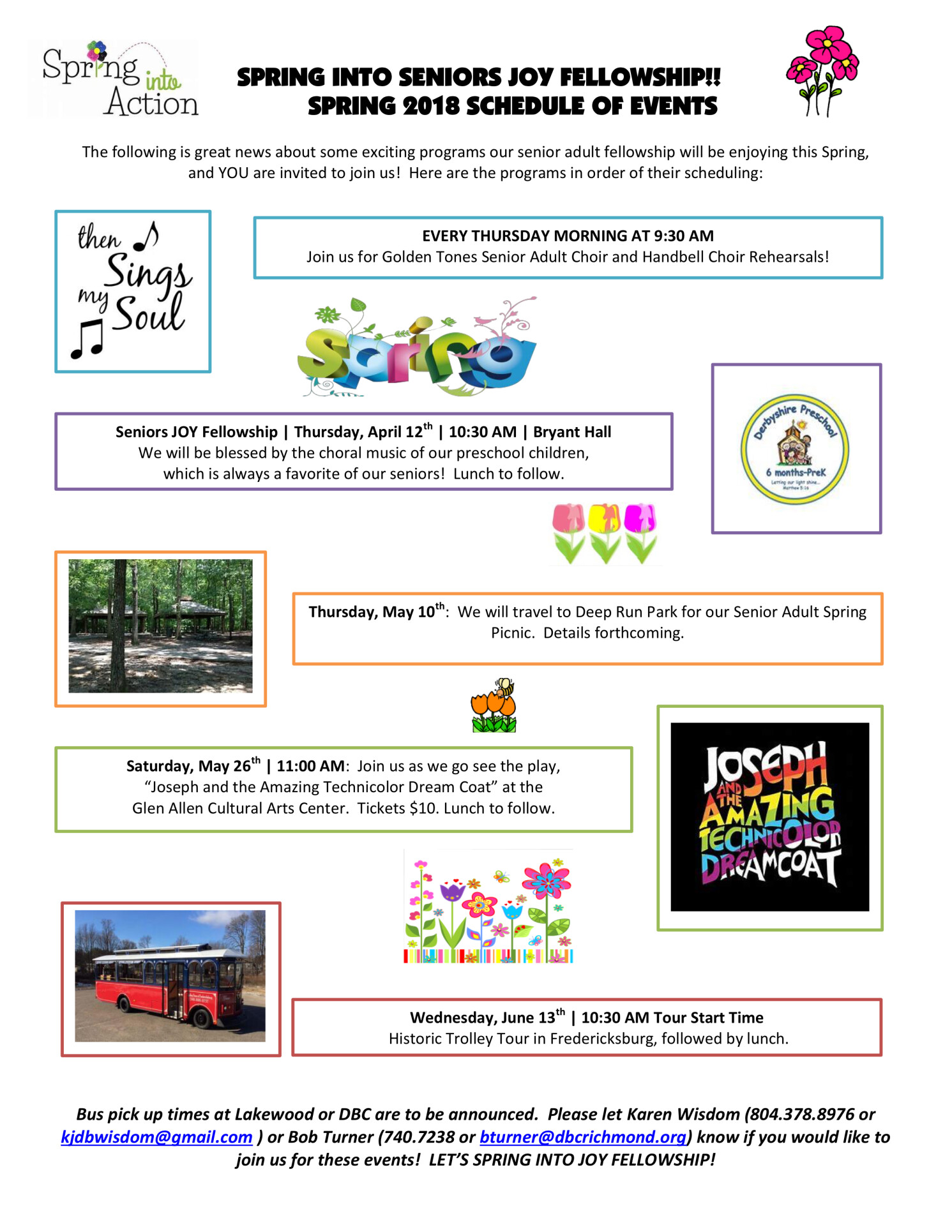 ---
For more information regarding Senior Adult Ministries contact Bob Turner.