M and M Camp Harvest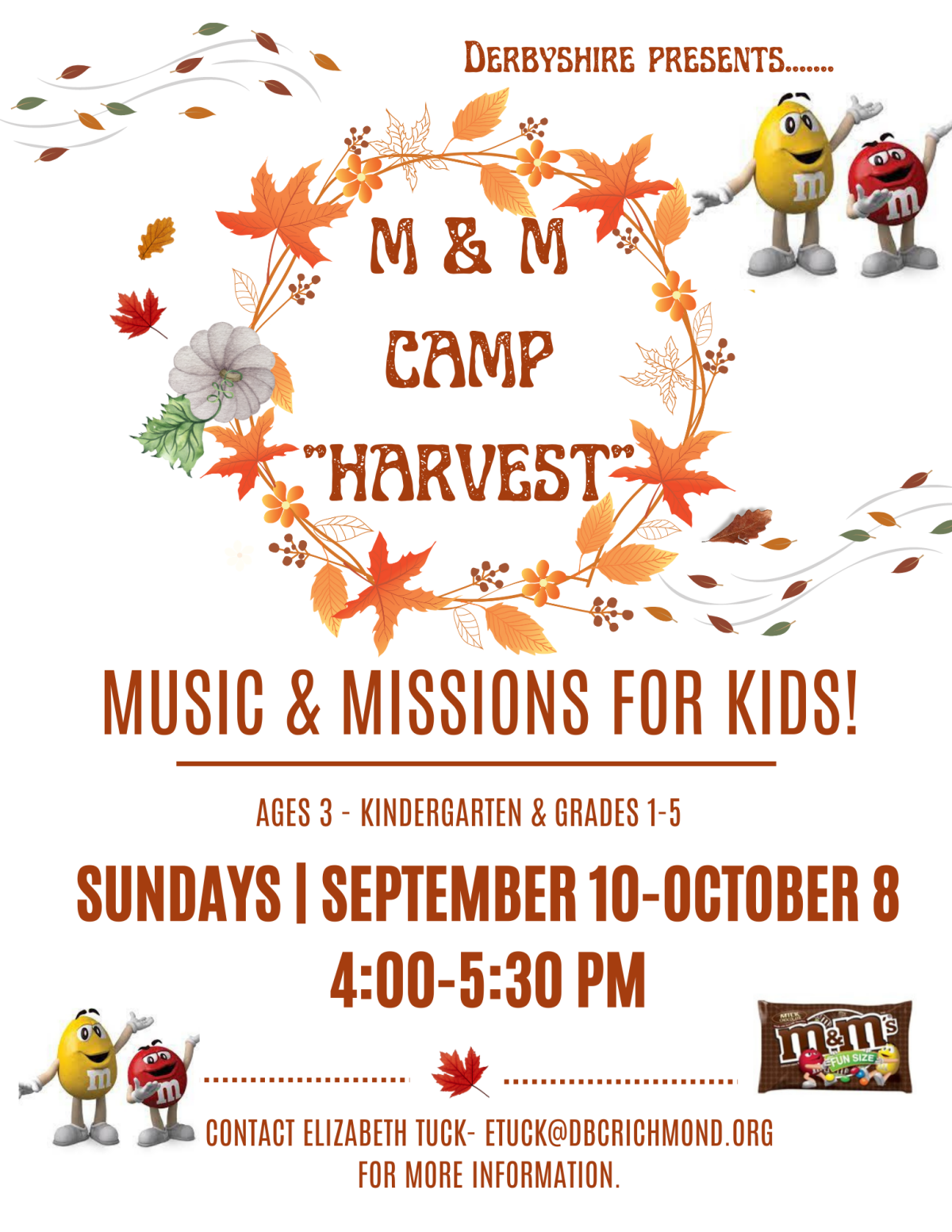 Every Sunday, from 09/10/2023 to 10/08/2023, 4:00 PM - 5:30 PM
Join us for our
Music and Missions Camp --
Camp Harvest!
Children ages 3 through 5th grade will learn how to read music while singing, playing musical instruments, and discovering the history behind our hymns. In missions, children will learn about missionaries around the world and realize that they can tell other people about Jesus right where they are! Ultimately, all will develop a sense of how to express love towards God and each other.
We'll see you on Sundays
September 10 through October 8
from 4:00 - 5:30 PM!